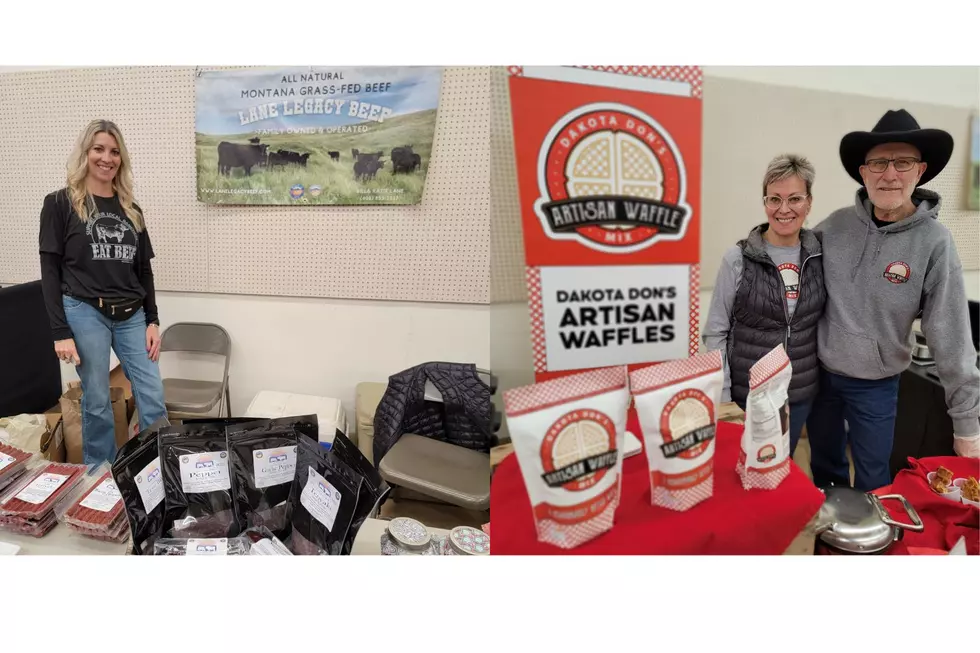 The Montana-North Dakota Made Products at the GATE Show
Credit Aaron Flint
We had a great time seeing everybody at the Glendive Agri Trade Expo (GATE) this past Friday.
Cody Fulton kicked off our coverage welcoming us to Glendive. Then, we caught up with Chet Hill from Nutrien Ag Solutions who was doing a soil seminar at the GATE Show. We also caught up with Gabby Sexton who is the new MSU Extension Agent for Dawson County.
Jeff Bieber with the Montana-Dakota Beet Growers Association also made the drive down from Fairview to join us and give us the latest perspective on the shutdown of the Sidney Sugars sugar beet factory. He said first and foremost, they're working to make sure the factory workers are taken care of. We also talked about the possibility of local growers forming their own co-op to purchase the factory and get it back up and running. Even if they could, would they be able to sell the sugar based on the current allotment structure?
Listen to that full conversation in the second half of our podcast below:
One of the things I was looking forward to was the row of Montana and North Dakota made products that were featured at the GATE Show. Pictured above is Lane Legacy Beef out of Ismay, Montana. Next to her is Dakota Don's Artisan Waffles. Those waffles were tasty. They had a lightly crunchy outer layer while the rest of the waffle melted in your mouth.
Here's some more photos of the Montana and North Dakota made products- including some that are on the shelves of the store inside the EPEC Center in Glendive.
41 Grains out of Circle, Montana looked very cool. They grow their own chickpeas, and then make all their gluten free products right there in Circle.
Check out BB Farms & Soap Co from Jordan, Montana. They make lotions, lip balm, and other products from goat milk.
Here is some of the Lane Legacy Beef snack sticks that were on sample - and very good. The Texas BBQ is the most popular if I remember right.
If you want a granola bar that isn't all dried out and tastes great...here you go- a Glendive business.
And of course Pamela Harr is known for some of the best bronze sculptures you will find, and is always a GATE Show favorite.
Gotta love the Lentil Crunchers from Farver Farms. One of our listeners was kind enough to drop off a bag of some of my favorite snacks.
The FFA kids dropped by to join us while we were still LIVE on the radio.
Here's some of the other Montana products you can find on the store shelves at the EPEC Center in Glendive.
LOOK: Food history from the year you were born
From product innovations to major recalls,
Stacker
researched what happened in food history every year since 1921, according to news and government sources.