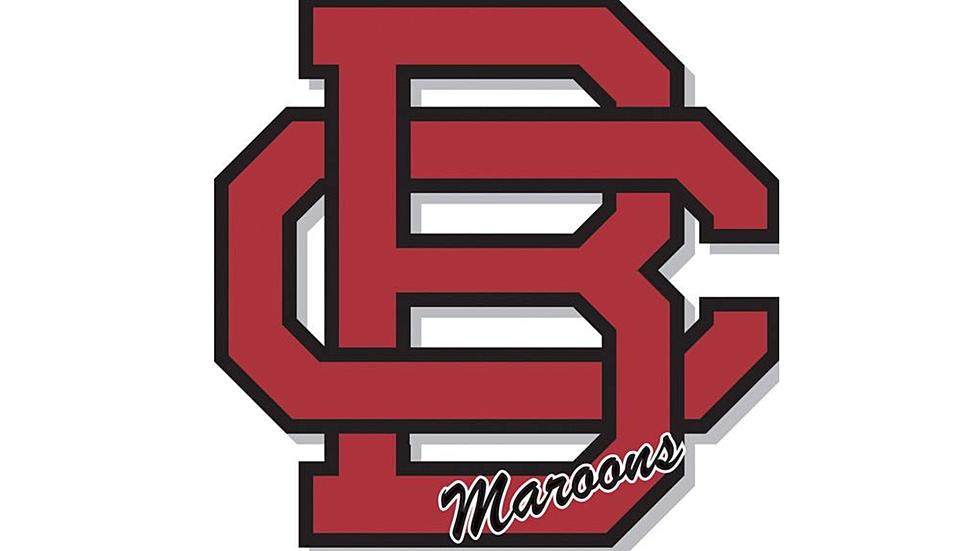 Maroons list next week's activities schedule
graphic: buttecentralschools.org
We are seeing how difficult it is to host any form of Spring sporting event in Butte when Spring refuses to show up for more than a couple of hours at a time.  But it has to come eventually, right?  Butte Central certainly hopes so as they have home contests scheduled for baseball and softball while the track and field teams have meets scheduled in the Mining City as well as Missoula.
On Tuesday, the girls Softball team will be hoping for sunshine over Stodden Park as they plan on hosting the Dillon Beavers in their home opener with the varsity game at 3pm and the JVs at 5pm.  Also in action will be the BC Tennis team who will be on the road, visiting the Stevensville Yellowjackets.  The Track and Field team will techinically be on the road as well, although their road will be leading to East Middle School for a meet with the Butte High Bulldogs.
Thursday and Friday, the Butte Central Baseball team hopes to see their first action of the season.  On Thursday, the Maroons are scheduled to host Columbus at 3 Legends Stadium at Copper Mountain Park with the varsity contest at 3pm and the JVs at 5.  Friday, the Sidney Eagles will be taking the long bus trip to Butte and facing the Maroon varsity squad at 4pm with the JVs to follow at 6.
Saturday, Coach McQueary's track and field squad will head east on I-90 to the Garden City and a spot in the Missoula Invitational.
Please Don't Befriend The Wildlife
While it may be tempting, trying to make a wild animal into a pet never really turns out well. They are wild for a reason. What looks furry and lovable may have a set of teeth that will leave a mark, for life!
LOOK: Must-do activities at every national park
Stacker
lists the must-do activities at every national park ranked by the annual number of visitors.
Top 9 Spring Cleaning Tips For Homeowners
It's officially Spring and time for a little
deep cleaning
in your home. Getting rid of dust and cobwebs, reorganizing drawers, and scrubbing those grimy corners can be just what your home needs for a fresh start!
Here is a checklist to make sure you don't miss a spot when cleaning: